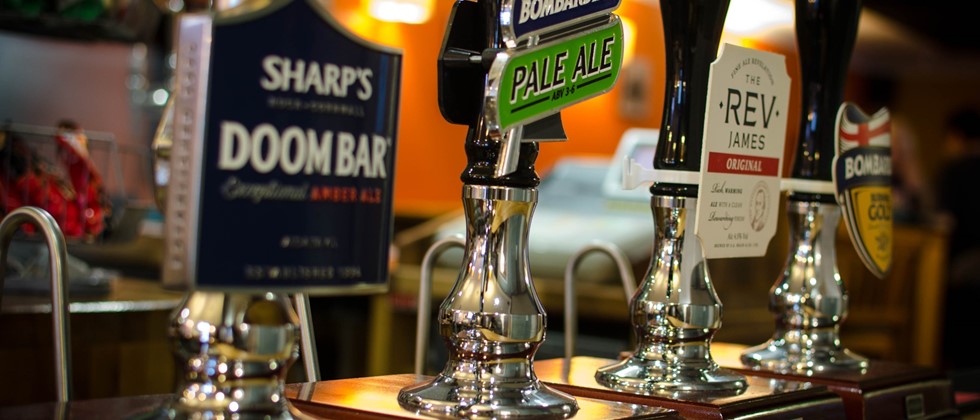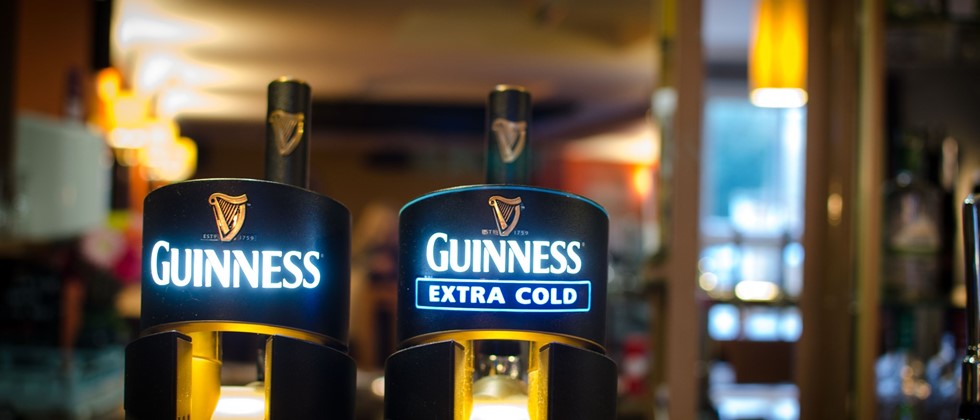 Drinks
Our drinks range features a great range of real ale, including Doom bar and a range of craft beers and guests ales that are regularly changing.
Beer
Carling
, Coors Brewers Ltd
(4.0%)
The masterful blend that balances depth of flavour with the thirst quenching refreshment of the UK's no.1 lager
Beer
Coors light
, Coors Brewers Ltd
(4.0%)
The Coldest of the Cold!
Beer
Staropramen
, Carlsberg UK Ltd
(5.0%)
The well balanced, full bodied, highly drinkable and pleasantly smooth taste of our Staropramen offers a rewarding pleasure of the genuine Czech beer.
Beer
Doom Bar
, Sharp's Brewery Ltd
(4.0%)
Doom Bar Bitter is named after an infamous sandbank at the mouth of the Camel Estuary in North Cornwall.
Beer
Guinness Draught
, Guinness
(4.1%)
Guinness is an Irish dry stout that originated in the brewery of Arthur Guinness at St. James's Gate, Dublin. Guinness is one of the most successful beer brands worldwide.
Cider
Reveller
, Orchard Pig Brewery
(4.5%)
The generous apple aroma draws you into a crisp, refreshing cider with a tangy note of freshly squeezed lime in the finish.